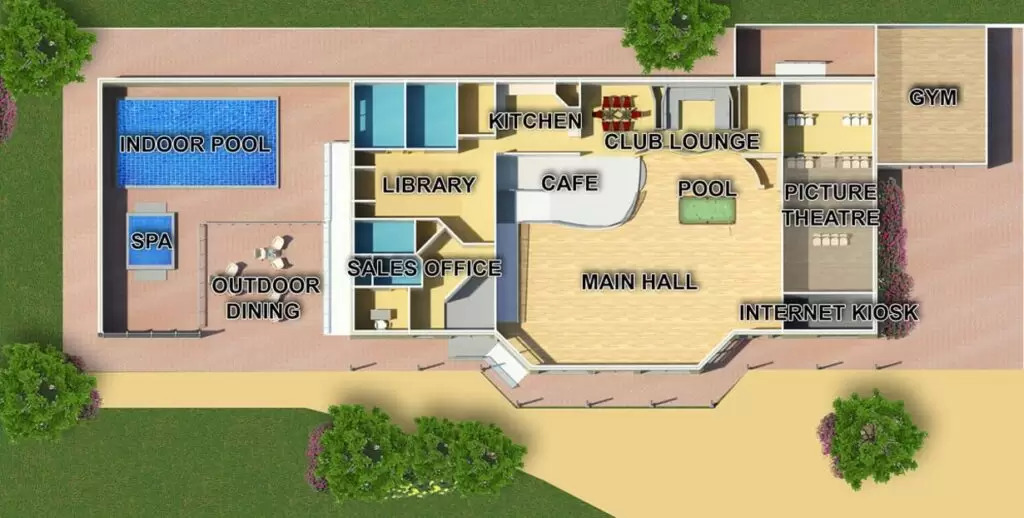 You only have to reside at Champion Lakes for a week or two to see where its real social heartbeat is…
It's at The Lodge – the star attraction of our celebrated lifestyle village – delivering so many forms of enjoyment to over 55's who've set their hearts on active retirement living.
Stay Engaged With Life
Keeping energetic and social into your latter years is paramount to ensuring long-term health and well-being. So, we've designed The Lodge as a vibrant communal epicentre that caters to an assortment of tastes. It's where the open hand of friendship is always extended. The feeling of welcome is as tangible as the cosy atmosphere The Lodge exudes in winter and the cool retreat it offers in summer.
Retirement Living That's Unbeatable
Designed to provide multi-faceted levels of entertainment, a relaxed book reading group by the morning. Like-minded neighbours can enjoy a mid-morning coffee. Family can pop around for an Alfresco Pizza Oven Lunch and a game of pool. Or imagine enjoying a drink at sundown while musical entertainment plays nearby.
Nearing completion, The Lodge will boast the main hall, the café, a cinema, the indoor pool and spa, the club lounge and library. The incredibly well-appointed gym is right next door.
The atmosphere of The Lodge is versatile – just the way active over 55's want their lives to be. So, when you're ready to revel in retirement living with a relaxed holiday atmosphere, remember that The Lodge is part and parcel of your investment at Champion Lakes Lifestyle Village…
…and where there is no such thing as a stranger – just a friend you haven't met yet!