CHAMPION BIRTHDAYS
CHAMPION BIRTHDAYS
Birthday well wishes for this month are extended to:-
Eve @ Lot 15
Alan @ Lot 22
Rosalie @ Lot 25
Meryl @ Lot 32
Anne @ Lot 38
Elaine @ Lot 49
Myrna @ Lot 51
Barry @ Lot 54
Lorna @ Lot 59
Ron @ Lot 60
Jackie @ Lot 62
Ron @ Lot 65
Vanessa @ Lot 66
To our residents celebrating a February birthday we celebrate with you and say best wishes for a lovely day enjoyed with loved ones and family members!!
---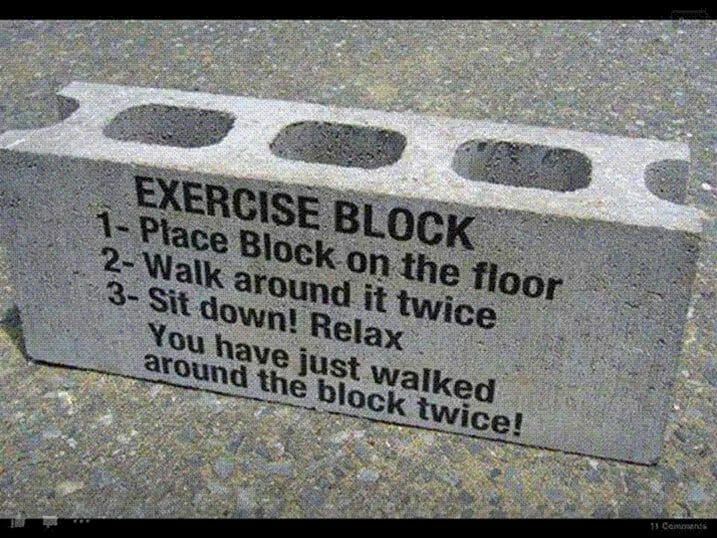 ---
WELCOME TO THE CHAMPION COMMUNITY
It is wonderful to introduce 4 more residents into the village that have chosen Champion Lifestyle Village as their forever home.
Located on the same street within the Village these 2 couples are a wonderful addition to an already thriving and lively street within our community. We are so very pleased you have both settled in so well to your respective Villa's.
Lot 63—David and Mavis
The new villa of Lot 63 is a far cry from the 300 year old cottage David and Mavis once resided in before they migrated to Perth some 34 years ago after a 24 year stint in the lovely village of Cornwell. They were both born in London and grew up during the war years in the East end.
This photo was taken back in 2019 on one of their many trips to the UK to visit friends and family that they have shared many happy and good times with.
Having been married for 65 years they have 5 children, 10 grandchildren and one great grand daughter (thus far).
They moved to Perth in 1989 after their son married a Perth lady and have resided in Margaret River for a couple of years as well as their most recent dwelling in Huntingdale that was situated on 700m2 with 3 lawn spaces that became a chore to manage. With many a wonderful story to keep us entertained for hours be sure to ask David about sarong gardening…..
Both have been business owners and homemakers during their careers, and with all but 1 child now based in Perth they are very family orientated in their activities and interests.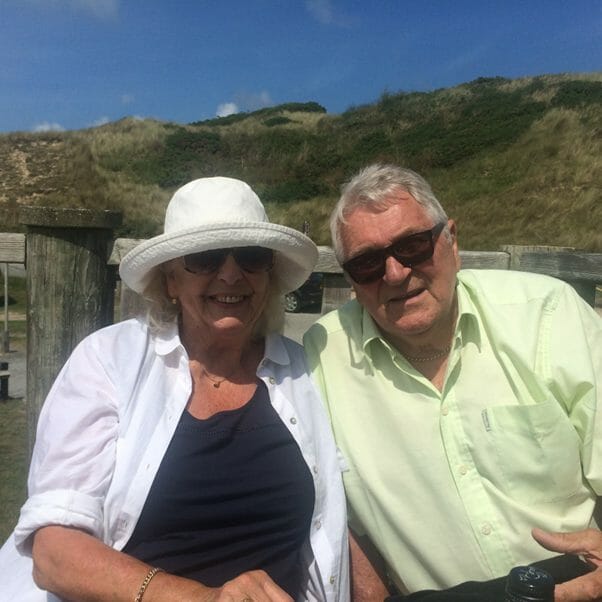 Mavis is very keen on anything craft based and has special interests in patchwork, knitting, crotchet and quilting.
The transition into the Village was well supported by their family and they chose a Champion Lifestyle due to the individual design choices available to them along with the courtyard space. Prior to moving in they were already attending the social events and became regulars at our village breakfasts. Having this sense of knowing their neighbours from the get go has assisted them over recent weeks and months as Mavis recovers from a hip operation and they both recover from Covid.
They absolutely love pet sitting their children's dash-hounds, Japanese Spitz and Snouzers as required on occasion so if you see a revolving door of pooches be confident that David and Mavis are being kept in good company.
Lot 65—Ron and Aileen
60 years married along with their rescue pooch Cara aged 14, Ron and Aileen have joined us in the Village after 44 years in Kelmscott. They met in Kagoorlie many moons ago where Ron was not your typical borne and breed Kal boy with his quiet and shy demeanour. After Aileen dated his best friend a couple of times at the age of 14, she decided Ron was more to her taste and the 2 of them have remained a partnership all these many years on.
Ron has a background in manual arts having been involved in woodworking and metal works at the high school for more than 20 years before retiring.
Aileen commenced her career as a Nursing Assistant and was with Thomas Scott as a carer most recently for the last 30 years. Due to mobility issues with Ron over recent times her experience and knowledge in this area has ensured the move into the village has been a very beneficial one for them both.
They have 4 children of which 3 of them reside locally to the area. Their son Wayne passed away 5 years ago from illness.
Aileen is a huge traveller and LOVES anything in the Asian pacific region and has 50 trips to Bali under her belt. Italy however is hot on her bucket list of destinations in the foreseeable future. Ron on the other hand is petrified of aeroplanes so has much preferred sending Aileen off on holidays without him needing to get into the air for anything!!
Do not let Ron's quiet persona fool you though as I have it on good authority that the reason he left Kalgoorlie all those years ago is because of Filthy Phyllis and Kalamunda Kate taking a bit of a shine to Ron in his hey-day where he was a truck driver in town delivering to all the local establishments.
They are proud of their 8 grandchildren and 8 great grandchildren and cherish time spent with them when possible.
Aileen is a socialising guru and will be found always doing something. From lunches to travel, to caring for Ron or simply enjoying a good chat, she first visited the village 5 years ago however the time then was not right. As circumstances changed and with only some very minor modifications made to their Villa they are very happy to call Champion Lifestyle their new abode.
---
GARDEN CORNER—TOMATOES
With such an abundant supply of beautiful red and ripe tomatoes available in our clubhouse picked fresh from our village community garden it was fitting to share some health benefits of this delicious summer fruit.
Remember also to please leave a gold coin donation for your produce so that the community garden can continue to flourish in supplying of all the natural goodness we enjoy week in week out.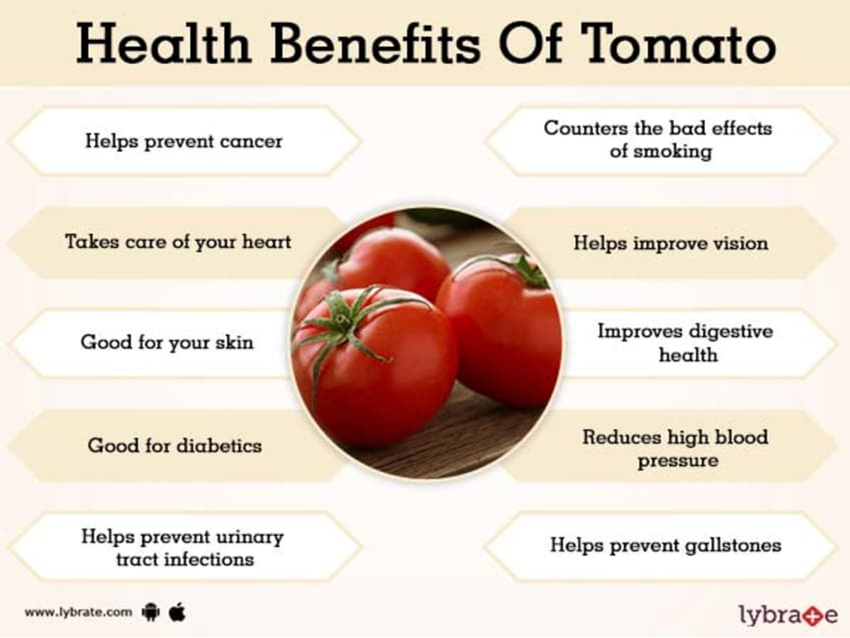 ---
WELCOME TO THE CHAMPION TEAM
Village Management and the Resident Committee are delighted to welcome to our regular support team Jessie who has commenced at the village today the 2nd February 2023 on a school work placement programme. Jessie will be support us in many different facets and duties around the village and as you can tell from her introduction below she is just as excited to be joining us as we are to have her as part of our ever growing Community.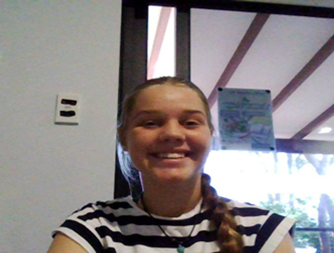 Hello my name is Jessie Taylforth and I attend Baldivis Secondary College as a Year 11 Student
I am going to be working here at Champion Lakes Lifestyle Village every Thursday of 2023 for my work placement for school. I will be helping out in the office and offering a helping hand to village management and the residents committee as required.
A little bit about me— I was born in England and moved to Australia when I was two years old, I am now sixteen and I'm in year 11 at high school. There are 5 people in my family, my mum and dad, my two older sisters, and me! I also have two Maltese Shih Tzu's named Henry and Willow. I am working towards gaining a career as a Police Officer as I love doing things for the community. I have volunteered at the Baldivis Country Fair, Relay For Life and The Baldivis Children's Forest so I would like to continue that in the future making a safe and positive community. I love playing sport especially swimming and AFL. I look forward to seeing you all around!
---
THINKDATA UPDATE
As some of you are already aware we are also delighted that Fiona who has been with us now for 18 months has agreed to take on additional duties to support our village growth and will be doing an additional day on site to actively engage with residents regarding their Thinkdata servicing and administration requirements associated with their accounts.
Fiona will be in contact with each resident in due course however should you need to contact her at any time she can be emailed at service@thinkdata.net.au
---
VILLAGE MANAGEMENT UPDATE
This month Village Management would like to send a very special thank you to the resident committee in acknowledgement of the tireless work the members and their supporters undertake to ensure such a fabulous social scene is always available at Champion Lifestyle. The huge work undertaken often behind the scenes to bring each and every occasion together does not go un-noticed. THANK YOU!!!!
With all the trades personnel back from holidays and the village construction site growing rapidly we would like to kindly remind residents to NOT enter the clearly marked construction area's of the village without management attendance. We remind all residents that our trades staff , management and the village community individuals play a role in ensuring we have a safe work site at all times. Your co-operation in this regard is appreciated.
During January we also farewelled Margaret @ Lot 16 from our village community. To all residents who supported and were friends with Margaret we appreciate your support during her journey with us. Her move from our village has allowed for her higher care needs to be met to support her moving forward.
---
THE "SCENE" AROUND CHAMPION LAKES
BBQ breakfast on Sunday 16th January. We had a great attendance of 55 residents enjoying a scrumptious selection of items underneath a clear blue sky.
Australia Day celebratory lunch of hamburgers and lamingtons with a side serve of many Aussie flags and the wonderful Aussie humour of so many of our residents was enjoyed by all on 26th Jan 2023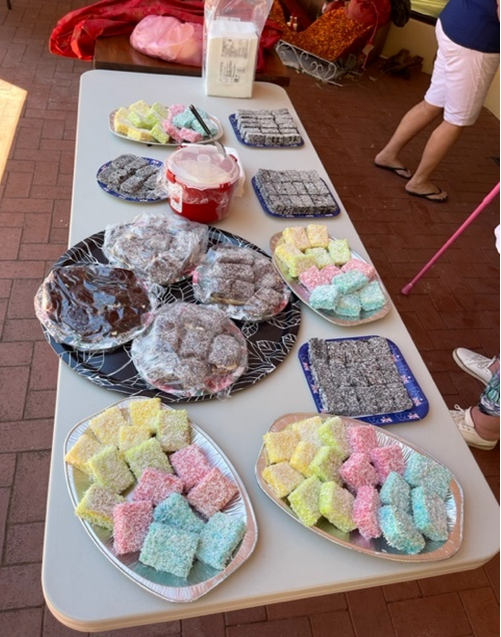 ---
ACTIVITIES AT THE VILLAGE
Meditation
Meditation sessions are held in the Theatre room at 4 pm every Sunday led by Lorna. It is a nice location for some peaceful reflection and all are welcome.
Line Dancing
Line dancing will start again on Friday the 3rd of February at the usual cost of $10 per person. So polish up your dancing shoes all you boot scooters and join in for some fun and exercise. For further information contact Lorna.
---
GUTTER INFO & UPCOMING DATES
All village homes and communal facility gutters are inspected/ cleaned before Summer and Winter seasons set in. In addition to this homes that are located near large trees will have gutters and solar panels cleaned in February and August .The cost associated with the works will be incorporated into the village weekly operating fees.
Please note: Following fallen limbs from recent very strong winds experienced by the Village, Management has requested that the City of Armadale regularly inspect/monitor verge trees and if possible trim back as necessary to reduce disease susceptibility and of course maintenance upkeep.
Gutter cleaning
Dates booked for 2023
Monday 13th February 10am
5 x Lake road/check lodge pool manager
Friday 5th May 9am – full service
Friday 4th August 10am
5 x Lake road/check lodge pool managers (pending rain)
Friday 3rd November 9am– full service