CHAMPION BIRTHDAYS
Birthday well wishes for this month are extended to:-
Ron @ Lot 9
John @ Lot 15
John @ Lot 58
Sharon @ Lot 78
Ross @ Lot 79
To our residents celebrating a March birthday, we celebrate with you and say best wishes for a lovely day enjoyed with loved ones and family members!
---
WELCOME TO THE CHAMPION COMMUNITY
It is wonderful to introduce 2 more residents into the village that have chosen Champion Lifestyle Village as their for-ever home.
Lot 16 — Anne Bain
Anne and her husband Stan arrived in Sydney in 1972 having left their county village residence in the UK to experience Australian life. After only 1 year however, they moved to Brisbane for 6 months before purchasing a caravan and travelling Australia for 2 years. They arrived in Western Australia and fell in love with the State, and have never left.

Setting up their home in Rivervale initially, they then moved to Kelmscott to raise a family before moving to the Mandurah area in their latter years. Stan has since passed, and their children Emma and John both reside local to the Village that Anne now calls her forever home.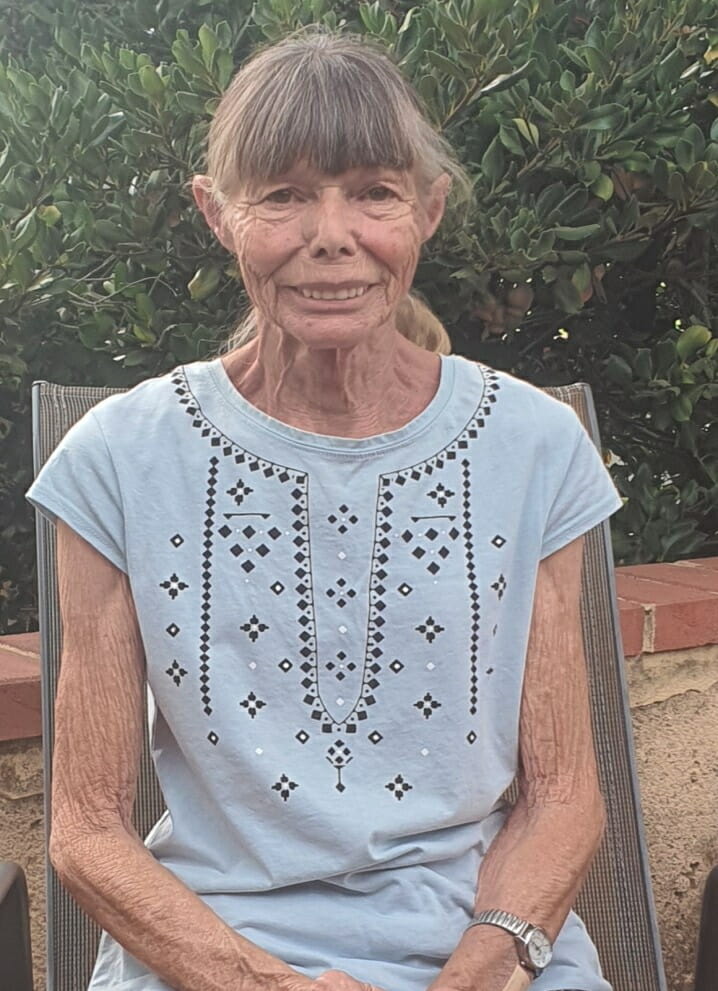 As Anne has settled into the village she has been overwhelmed at times with the amount of neighbours that say hello to her beautiful Retriever Oscar who is 6. We have joked regularly that everyone knows Oscar, but not yet Anne by name….

Anne was born in Kenya and spent her earlier years alongside her 4 brothers and sisters traversing to various locations throughout their childhood due to the nature of having Air force based parents. They settled in the UK in their former years as a family, with local postings eventuating.

Anne was attracted to the village due to the space to roam around the village in a safe and community spirited environment. Anne has made comment that the pet-friendly nature certainly lives up to its reputation here at Champion Lifestyle.

Anne is looking forward to actively completing all the puzzles available at her leisure in the library and is one of our communities early risers, taking Oscar for a walk daily.
Lot 44 — Sheila
Sheila has very recently settled into our village community having resided in Thornlie for the past 32 years prior to having enjoyed an incredible and enjoyable lifestyle of being a football player/ coaches wife that took her and her husband Tony across the world during his career as a professional sportsperson with them both from the UK originally.

Sheila is a very proud mum and grandmother to 5 children, 12 grandchildren and 3 great-grandsons of which she is fortunate to have them all residing local to her here in Western Australia. She also has a sister in Torquay.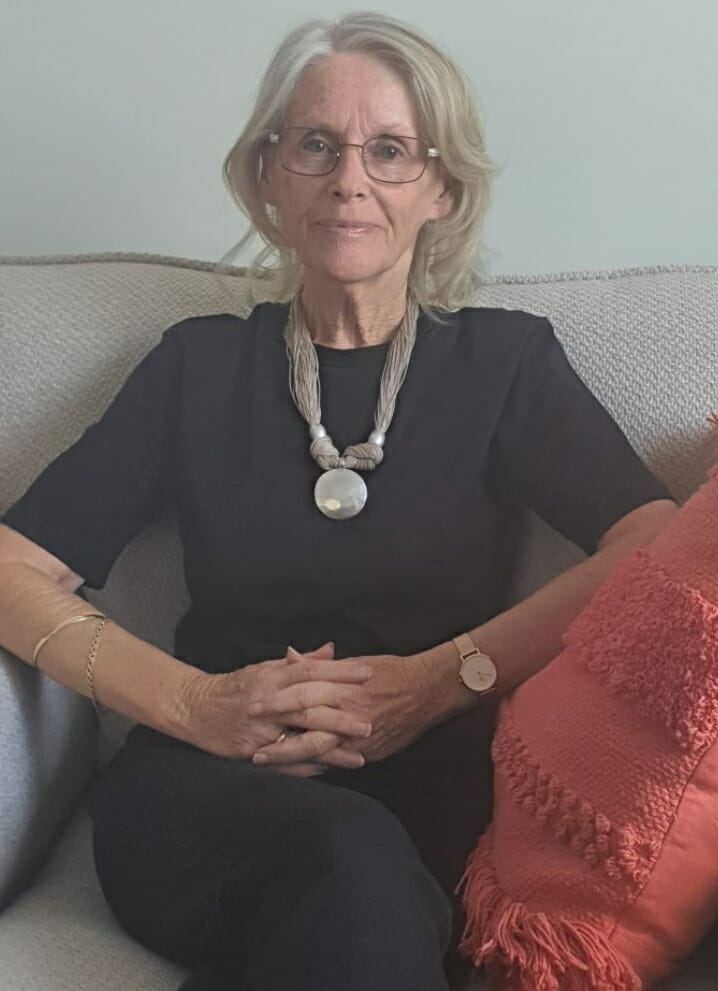 Along with her lively and engaged family schedule, she is also a very active member of her local parish church and enjoys the friendships and duties that she undertakes aligned to her Christian religious beliefs.
When asked about her earlier years of residing in London, Torquey, Exeter, Bourne-mouth, Manchester, Sydney and Kuwait, she has very fond memories and experiences of her time enjoyed alongside her husband's career and the wonderful friendships she established during that journey. Sheila is looking forward to being able to travel again (like we all are), and has her first trip booked for early August.

Being another early riser to the village, Sheila enjoys her walks across our community in the mornings and is looking forward to enjoying our pool facilities soon, now that she has so very methodically and meticulously decorated her fore ever space with the eye of a brilliant interior designer. Upon entering her Villa you really do get a sense of calm and enjoyment Sheila, and we look forward to you being very happy at Champion Lifestyle and the very special space you have created and can call your own.
---
BINGO
At our monthly Wednesday Bingo sessions, which start at 7 o'clock in the clubhouse, 26 to 30 seniors participate. Each participant must pay $10 to enter, which includes a 6-game card. Each additional 6-game card costs $10, and players are allowed to play more than one card.

Bring some snacks and your favourite beverage, as well as your sense of humour, and we're confident you'll have a good time.
---
THINKDATA
Village Management and Thinkdata are pleased to advise that the village security camera's have successfully been re-set and can be viewed on channels 500 – 512 in the comfort of residents homes on
their TV.

If you need assistance in undertaking an update on your television so that you can view these channels please let us know at fiona@championlifestyle.com.au.
---
GARDEN CORNER
Our community garden is thriving. Great work to all the green thumbs that are contributing to it's success!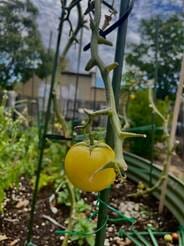 ---
Next 3 Monthly Village Community Meeting
The time has come again to host our regular village community meeting, whereby residents are invited to meet with management to discuss items about the village that affect them. As we look for a suitable date, we ask residents to please put forward items they would like placed on the Agenda or questions that they have, so we can best allocate a suitable time and date to address these at this forum.

Residents are asked to please have these agenda items and questions presented to management via the mailbox or via email to info@championlifestyle.com.au by Wednesday 22nd March 2023. Once this time period has lapsed, we look forward to advising all residents of the day and time set for early April to host this forum.
---
CARAVAN AREA REGISTRATION
We recently requested that all caravan parking area occupiers notify village management of their respective registration number place information. We have almost completed our records update and to those residents that have confirmed their details, thank you. We do now seek the following residents
of these plate details please:-
1TVE-692
1TUP-616
MH0871B
1TGA-186
Having this information will allow us to communicate with you promptly in the event of an
emergency situation as well as allow us to make improvements as to managing the parking
area more proactively.
---
VILLAGE MANAGEMENT UPDATE
Each year on the 1st April as part of a national reminder we encourage all residents to change smoke alarm batteries. Please note : new battery will continue to beep up to 15 mins after install. If residents require assistance, please let management know.
With the increased Villa's occupied across our Village, we would like to ask residents to please ensure they are correctly advising all delivery/ postal services of their correct address. Address should be listed as:-
Letterbox number, street name, CHAMPION LAKES 6111.
Whilst on the subject of new residents, we would like to thank our community for all their efforts and support provided to new residents upon them arriving into our village. It is amazing to witness the intangible attributes that really does put Village Living in a league of its own.
---
THE "SCENE" AROUND CHAMPION LAKES
Line Dancing lessons have re-commend at the Village with a bang. The more the merrier so come join the regular bunch who are boot scooting their way around the Lodge every Friday at 10am. Cost per class is only $10.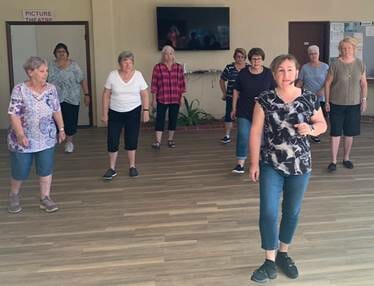 ---
SAVE THE DATE
Easter Sunday: April 9th – We will be having a pancake breakfast or scones morning tea
Anzac Day: 25th April – our traditional breakfast is being held
Mother's Day: 14th May – We will be having a morning tea. Like we did last year, we invite those who attend to please bring a plate. The committee will be providing the drinks and entertainment.
26th August – Our midyear dinner dance is to be held
---
ACTIVITIES AT THE VILLAGE
Book Club
Our Village book club has commenced recently and meets the last Wednesday of each month in our Clubhouse at 4pm. All are welcome.
Weekly activity calendar
An updated weekly activity calendar of events happening at your village is now available. Please be sure review the activities and take part in those that interest you. You can get a copy from the village office or with your physical copy of this month's newsletter.
Insurance Renewal of resident contents insurance
Recently we have been encouraged to notify residents that when their renewal of insurance notice comes in for their own insurances this year, they take the time to undertake some research and ensure they are getting a good deal from their current provider. Residents have made us aware that the premiums often offered in the 1st instance are not as competitive as they should or could be.
---
ITEMS FOR SALE
Microwave bowl / plate holders. Put an end to burning your hands when taking a plate out of the microwave! Place the bowl / plate into the holder, then place together in the microwave. They come in a variety of different fabric designs. Made from 100% cotton and are microwave safe.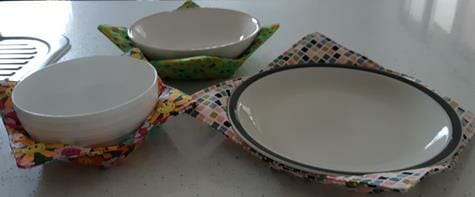 Small is $7.50
Regular $10
Dinner plate $15
All 3 sizes $30.
Please contact Anne at Lot 43 to purchase.

---
"Where the smiles are genuine and the coffee's always on"