CHAMPION CHATTER – July 2022 edition
CHAMPION BIRTHDAYS 🎉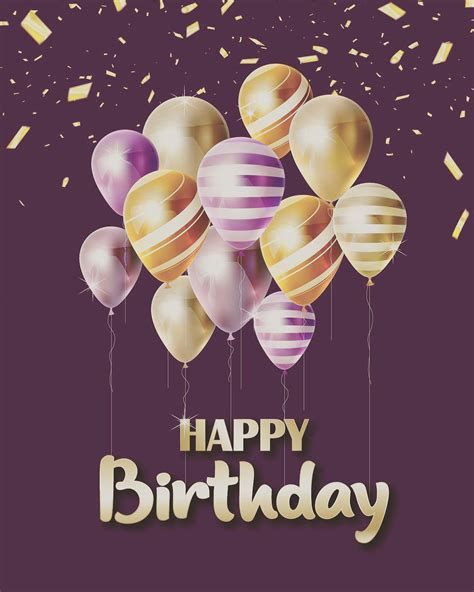 Birthday well wishes for this month are extended to:-
Robyn @ Lot 5
Archie @ Lot 20
Rosemary @ Lot 61
Sheila @ Lot 26
Rita @ Lot 46
Kaye @ Lot 55
Tom @ Lot 62
Jim @ Lot 74
To our residents celebrating a July birthday we celebrate with you and say best wishes for a lovely day enjoyed with loved friends or family members!!
FUNNIES OF THE MONTH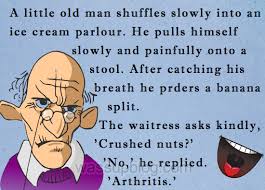 WELCOME TO THE CHAMPION COMMUNITY
Lot 71 – Sue Dahl
We are delighted this month to welcome Sue to Lot 71, 15 Calm Drive. Sue hasn't held back in becoming part of our vibrant and fun community and it was fabulous to see her at the breakfast last Sunday morning. We hope she enjoyed meeting us as much as we did her.
Sue originally from Brisbane, came for a holiday to Perth at the age of 21 years, met her husband Peter on the first day and never really left. She was married a year later and settled in Thornlie originally where they raised 2 children, a daughter called Brooke and a son Luke.
After 7 years in Thornlie they moved to Huntingdale and remained there for some 23 years whilst the children grew into adulthood
Her latest move was to Harrisdale about 14 years ago and after Peter retired, they spent 5 years travelling to Hong Kong, and other nearby countries in Asia, they loved going to Bali and visited there every 6 months. They also travelled around Australia along Highway 1 as well as through the middle on several occasions. Sue decided to downsize from a big house and garden into the village after her husband's passing 12 months ago.
Career wise Sue initially undertook secretarial work. Peter was an Insurance Broker and set up his own business so Sue became a full time voluntary worker in the business as well as a busy Mum!! Sue is interested in and played netball and enjoys most other sports also. She was also a keen gardener and had a lovely garden in previous homes. We hope she will join us in the community garden when she is able. She also loves reading, crosswords and puzzles.
Her daughter, Brooke, has 2 children, Axel who is aged 7 and Kade is 10 years old and Sue has been involved with the grandchildren on a regular basis and looked after them from the age of 3 months to enable the parents to return to work. They live in Mount Nasura so quite handy for Sue in her new home. Her son, Luke lives in Byford so she is conveniently situated for both families.
We hope Sue will enjoy her life here in the village and we look forward to her participation in the wide range of future events that occur at the Village.
Lot 32 – Meryl McDougall
A very warm welcome to Meryl who is currently residing in Lot 13 until the finishing touches are made on Lot 32, 9 Delight Way.
Meryl is accompanied by Kia, a mini dachshund. Kia is 2 & a half years old and a bit shy at first until she gets to know you and such an adorable little companion for Meryl.
Meryl was born in Wales but lived in Surrey where she went to school until she was 18 and was married at 19. When researching her family tree it was found that she may be related to Ron (Lot 9)!! She met her husband who, although a Scot, actually was a member of the Welsh Guards!! She made up a foursome with a friend to attend the movies in Surrey and met her husband there. His military service was mainly in the Royal residences in England. They moved to Australia in December 1969 with their son, Ian and daughter, Julie. They bought their first house in Maddington where they lived next door to Jim & Diane who are also in the village (Lot 74).
They subsequently moved to Clifton Hills then back to Maddington where they had a beautiful house by the river and stayed there for 26 years. Meryl has now downsized to a smaller and easier place in the village for her permanent home. After retirement Meryl and her husband did some travelling mainly on cruises to Alaska, Canada and UK as well as including coach tours in places of interest before returning by cruise liner. Meryl now has 5 granddaughters and 1 grandson as well as 2 great granddaughters and 1 great grandson, so her family has certainly expanded.
Her daughter Julie lives in Seville Grove and often pops in as do others of the family. Her son lives in Jane Brook so is not quite as easily accessible. Meryl's interests include knitting and sewing at this stage in her life however she was also keen on quilting but finds that skill a little more challenging now.
VILLAGE MANAGEMENT UPDATE
Line Dancing – Lorna and Robyn have been very pro-active and sourced a Line Dancing instructor to undertake a trial class at the Village in a couple of weeks. Thanks ladies on behalf of all residents for collectively making this activity a reality for the village. All levels welcomed and even those who have never undertaken a dance before are encouraged to attend and simply spectate if they do not necessarily wish to participate straight up. Further details provided as a flyer in this newsletter.
Annual Budget Meeting – Was successfully held on 16th June at the Village Clubhouse with 32 residents in attendance. This annual meeting is a great opportunity for the village community to be provided with information on how their village runs and the costs associated with each line item. It was fabulous to see a great number of residents attend and minutes of that meeting have been distributed to all residents for their reference and record keeping. A reminder that as at the 1st July, 2022 the village operating fee is $110 per week. We advise those residents with a direct debit authority in place, that the new amount will be updated automatically with their banking institution and therefore no action nor new forms need to be completed.
SCAM ALERT
Village Management would like to remind all residents to please be vigilant when receiving emails and SMS notifications. The below article highlights just how clever these scams are becoming.
The 'damaging' myGov phishing scam catching out 'unsuspecting' Aussies
A damaging new myGov phishing scam is currently circulating and it's catching out many 'unsuspecting' Aussies.
The new scam impersonates myGov and falsely claims that the recipient has an outstanding account refund of $736.98 AUD for the purpose of stealing bank accounts and credit card details.
The generous offer of a significant refund comes at a particularly concerning time for Australians given the current cost of living and growing interest rates which could see many potential victims jump at the chance to receive the hefty payout without taking proper precautions to verify its legitimacy.
"This scam preys on the heightened emotions that tax times brings, and given the attention to detail at every stage, it has potential to be very damaging", says MailGuard.
According to MailGuard, the sender name displays as "My Gov – Refund Service" and the display address reads 'isaddresssupport(at)informationconsultancyservices(dot)co(dot)uk'.
The scam message reads, "Our transaction management system detects that you are entitled to receive this payment" and asks customers to "click on the following link and save the refund information" to access the form and claim the refund.
MailGuard warns customers that "after clicking the link, the user is taken to the first phishing site which is almost an exact replica of the myGov login page" and is then "directed to enter the email and password they use for their myGov account to 'sign in'".
Customers are then asked to update their personal myGov information to receive the refund, including their credit/debit card name, card number, expiration date, CVV, date of birth and phone number, before pressing the 'Valider' (validate in French) button and proceeding to the next page.
The customer is then sent an SMS verification code which they are asked to enter into the page before pressing "confirm".
MyGov recommends a number of steps to ensure the safety and security of their customer's private details, advising them to be vigilant in regularly updating their account password and pin numbers and to refrain from sharing their myGov sign-in details with anybody else, along with a number of other recommendations.
MailGuard also urges customers to watch out for a few common signs of illegitimate messages such as those that do not address the customer by name, are from a business you weren't expecting to hear from, or one that "appears to be from a legitimate company but uses poor English or omits personal details that a legitimate sender would include" or "takes you to a landing page or website that is not the legitimate URL of the company the email is purporting to be sent from".
Companies such as MailGuard and Scamwatch offer verification services for customers seeking to identify whether or not a message, email, or offer they have received is legitimate.
Australian Competition and Consumer Commission Deputy Chair Delia Rickard recently warned Australians that "you never know who you are dealing with online".
"Scammers often pretend to be from a well-known organisation, such as a bank or the government, and they will pretend to offer you something such as money or a benefit, or claim that you are in trouble," Rickard said.
"Do not click on any links in messages that come to you out of the blue, and never provide any of your personal or banking details to someone you don't personally know and trust".
VILLAGE POOL WINS AWARD
A couple of weeks ago Imperial Pools attended the Annual Western Australia Swimming Pool and Spa Association Awards night.
Our Village pool & spa was one of many nominated in its class for Concrete Commercial pool up to $250,000 and Imperial Pools were proudly presented with the Gold Award!!!
We can now officially claim we have an award-winning pool.
Well done to all the construction and delivery teams on such a fabulous result!!!
THE "SCENE" AROUND CHAMPION LAKES
Frankie Valli and the four seasons
An enjoyable evening was had by those residents who attended the "OH WHAT A NIGHT" musical tribute to Frankie Valli and the Four Seasons that recently performed at the Astor Theatre in Mt Lawley. With a Chinese dinner before the show our residents settled in and grooved the night away with many smiles and singalongs.
COMMUNITY GARDEN
As our cooler weather has well and truly set in. Our community garden continues to be a source of offering the opportunity to residents to enjoy some Vitamin D on our glorious sunny winter days.
As the soils are prepared for the new season it has been requested that residents please save their used egg shells and provide them to either Sheila or Faye over coming weeks so they can be utilised in the garden beds to provide a good source of calcium.
Reminder that anyone who would like to join the Community Garden team please simply come on down every Thursday between 1pm – 2pm.
RESIDENT BUY, SWAP OR SELL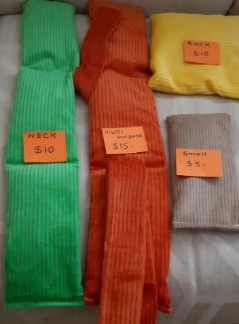 Current items on the notice board are: –
Shiatsu Vida X-L Foot & Calf Massager. $100

Contact. Denise or Ron 6 Scenery Ct 0423 369 954/ 0411 038 575
Heat Packs. Cost varies dependent on size

Contact. Ann 26 Lifestyle Lane 0412 711 624
Flannelette Queen Size Sheet Set. $35

Colour; Blue. Still in original package, never used.
Rita. Lot 46. 32 Lifestyle Lane
LINE DANCING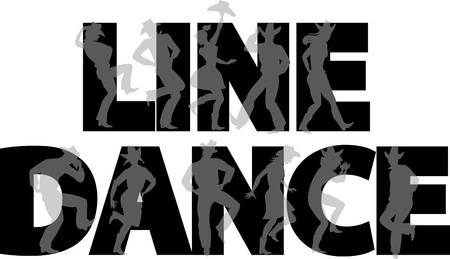 By popular demand we are very pleased to advise that a wonderful instructor named Tina has very kindly made herself available to come to the Village on Friday 15th July for a Line Dancing lesson.
Lesson starts at 10am and the cost is $10 per person. All levels are encouraged to attend either by participating or spectating.
It is envisaged that this trial date will be successful and become a regular inclusion in our Village activities on a weekly basis.
Please place your name down on the list located on the Resident noticeboard of your attendance so that the organisers can ensure the room is suitably set up prior to the lesson.
Save the Date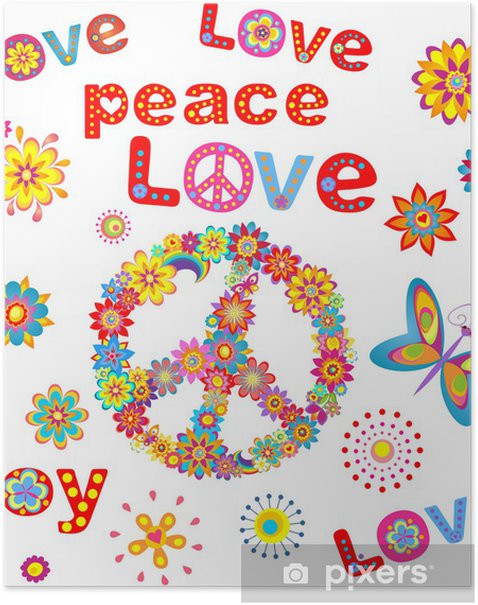 27th or 28th July Resident Association AGM – Details TBA
Sat 6th August Village Mid year function – 60's Flower Power Evening
Sat 17th December Village Christmas Dinner – Full details TBA. Clubhouse
Community Event
National Tree Planting Day 2022 – Sunday 31st July 2022 – 9am – 12pm
The Armadale Gosnell's Landcare Group (AGLG) cordially invites you to participate in the 2022 National Tree Day event by helping plant 4000 Native Plants alongside the beautiful Djarlgarra (Canning River).
Community members, volunteers, and local businesses are invited to join the AGLG and the City of Armadale Environmental Services Team in planting.
Plants and planting equipment will be provided; however, participants must bring their own gloves (due to covid). We will also provide light refreshments at the conclusion of the event.
This is a Covid Safe event, and all State Government protocols will be adhered to. Plants kindly funded by the Department of Biodiversity, Conservation and Attractions DBCA's Riverbank Program. Supported by the City of Armadale. For more details please contact AGLG: info@aglg.org.au
"Where the smiles are genuine and the coffee's always on"
Best Wishes from Keith, Jane, Leah, Fiona & Families.